Banquets
Restaurant "Vitalich" offers its guests ample opportunities for organizing and holding banquets
Restaurant "Vitalich" offers its guests ample opportunities for organizing and holding banquets:
– wedding banquets
– family banquets and friendly feasts
-corporate events
-business negotiations
Five cozy rooms, designed in the original traditionally Russian style, are ready to accommodate companies of up to 100 people.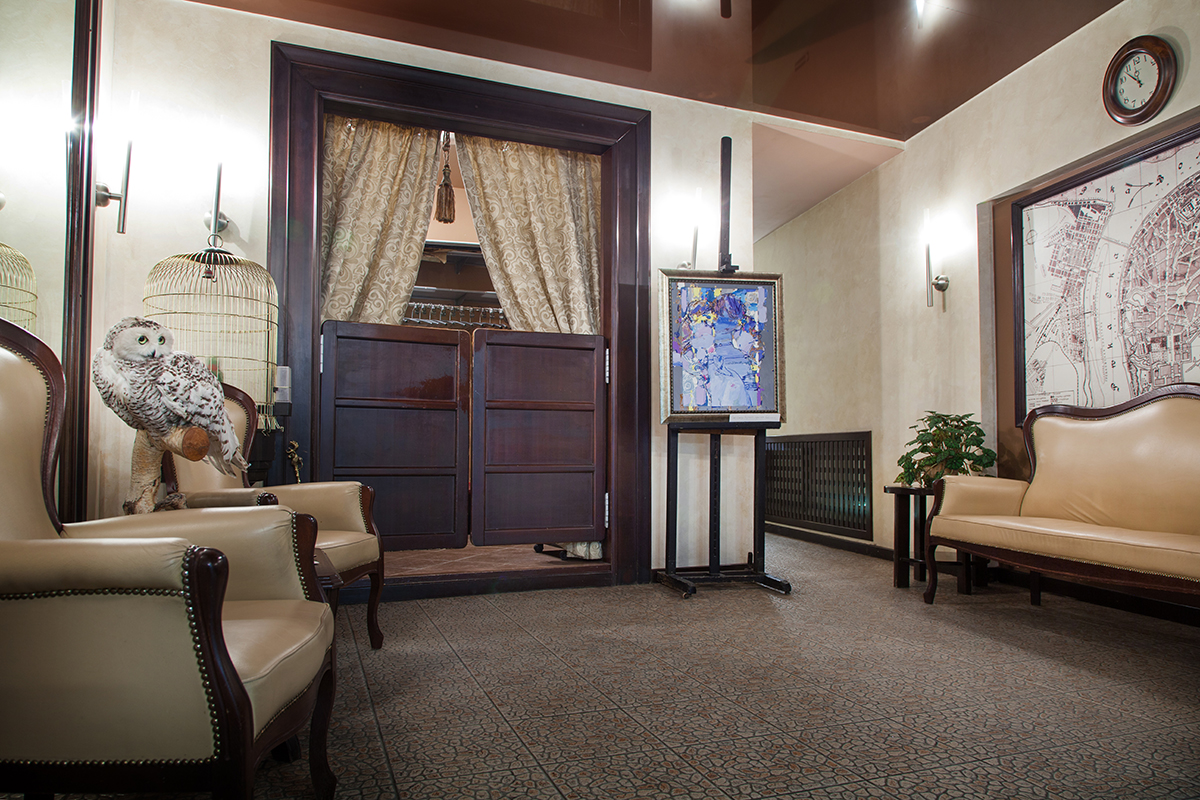 Banquet halls are always at your service:
"Armory"
Designed for companies up to 10 people.
Transfer all present in the atmosphere of the Russian Middle Ages. The highlight of the interior is authentic armor and small arms of that time.
"Hunting Hall"
Thematic hall-museum dedicated to hunting and everything connected with it.
The hall accommodates groups of up to 18 people.
"Russian hut"
The interiors are designed in the style of a rich country house. As a decor – the authentic attributes of traditional village life, ranging from the Russian stove and ending with a cart. This hall is a non-smoking area of ​​the restaurant, but for guests who cannot change their habit, a separate room is offered, which is made in the same style.
The capacity of the hall is 35 people.
Additional banquet rooms with a capacity of 24 and 44 people.
Convenient for banquets with up to 65 people, because have the opportunity to unite in one common room.
Trying to satisfy any client's needs, the chefs of the Vitalich restaurant fomiruyut original gastronomic offers for holiday dates. The banquet menu may additionally include: goose for Christmas, pancakes for Shrovetide, Easter cakes and lamb meat for Easter.
Write to us
Do you have any questions about our services, menu or restaurant?
Write us a message and we will answer all your questions.